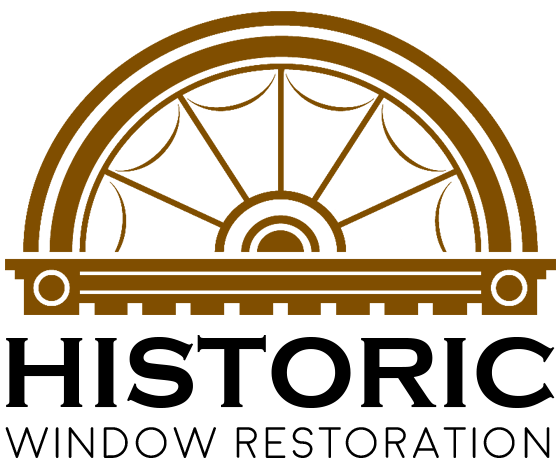 "Preserving the Past for the Future."
Welcome to
Historic Window Restoration
Based in Newcastle West, Co. Limerick Historic Window Restoration was established by Gary Beirne to provide a window restoration service throughout Ireland using traditional joinery techniques that go back through the centuries and have stood the test of time. We use the same skills passed down through generations of craftsmen to lovingly maintain and restore these magnificent windows to their former glory.
Original sash windows can add tremendous charm and character to a house but without the right tender loving care they can rot, failing to keep out unwanted noise pollution and cold air. Our restoration service will bring them back to their original condition and also ensure that as well as looking great your windows are draught proof and energy efficient.
If your vintage windows are crying out for some TLC call us today on 086 101 8415.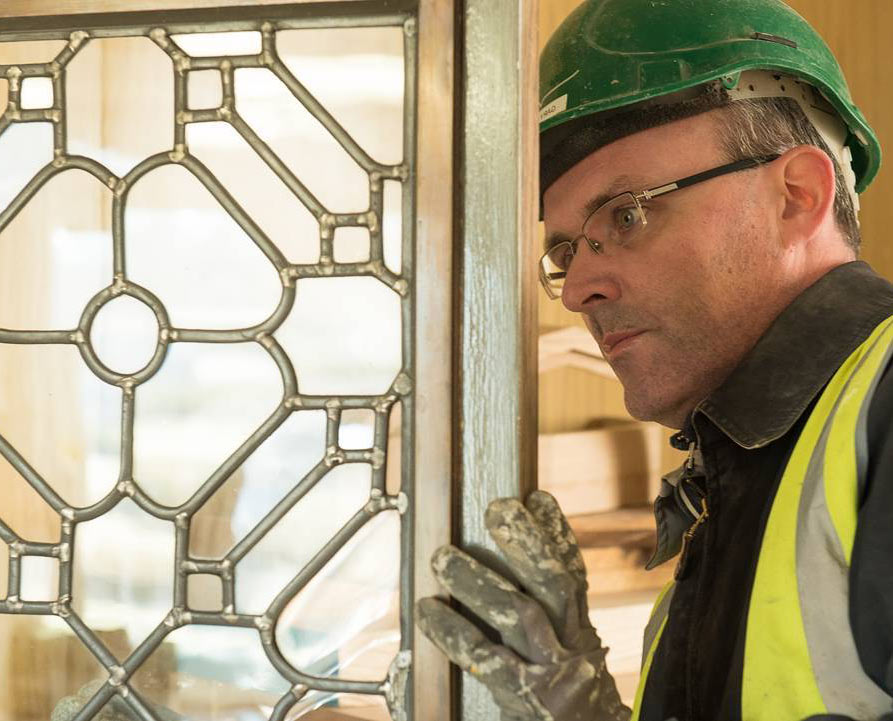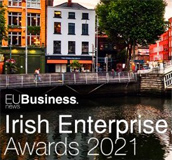 "Awarded Best Specialist Window Restorations Experts"
2021 Irish Enterprise Awards

Our Work
Our work takes us all over the island working on projects big and small. In 2016 and 2017 we were privileged to be part of the team working on the restoration of Adare Manor in Co. Limerick. We worked on restoring the original timber windows on the Manor building as well as being part of the Joinery fit out of the new accommodation block. Check out the image gallery of our work there.
"Gary has worked on the Adare Manor project with us and has contributed immensely
with
both his high level of skill and vast experience in joinery."
Michael Quaid, Facilities Manager, Adare Manor Hotel & Resort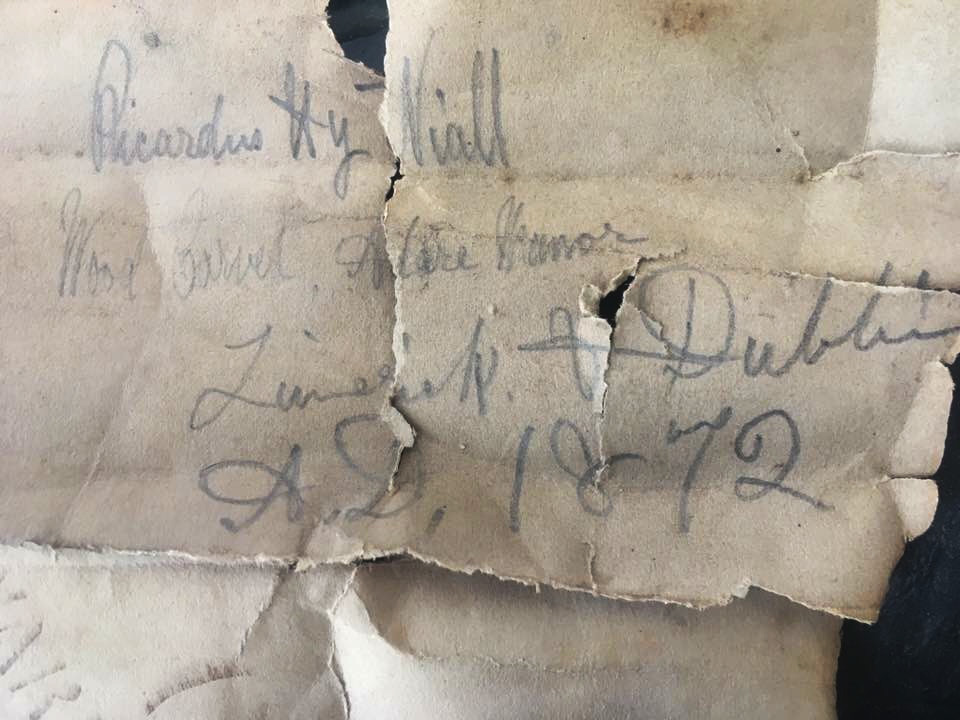 Hidden History
Restoring historic buildings such as the Adare Manor tends to throw up the odd gem such as this note we found when working on the restoration project.
While disassembling the bookcases in the library ahead of repair work we found this note dating all the way back to 1872 tucked away behind the crown moulding and written by a wood-carver from Limerick City.
"Windows aren't good because they're old…they're old because they're good !"
Follow us on Instagram, Facebook and Twitter to get a window into our world!
"As a kitchen is the heart of a home we believe that windows are the eyes of a house."
Get in Touch
Fill out the form with the requested details or call us on 086 101 8415 to discuss your window restoration requirements.